Leadership Huntington is a program offered through the Huntington Regional Chamber of Commerce that is designed to connect, develop, empower, and mobilize current and emerging leaders who are committed to making a difference in the Huntington region. The program is open to all individuals who live or work in Cabell or Wayne County.
The program aims to bring together leaders from diverse industries and backgrounds to foster collaboration, promote community involvement, and develop a network of informed and engaged leaders. The curriculum is designed to provide participants with a comprehensive understanding of the region's economic, social, and political landscape, while equipping them with the tools and knowledge needed to tackle complex business challenges.
The first class of Leadership Huntington will attend monthly sessions running from September 2023 to May 2024, with a graduation ceremony in June 2024. Each session will be organized around a theme and will be explored through speakers, discussions, field trips, and exclusive experiential activities.
Congratulations to Our Inaugural Class!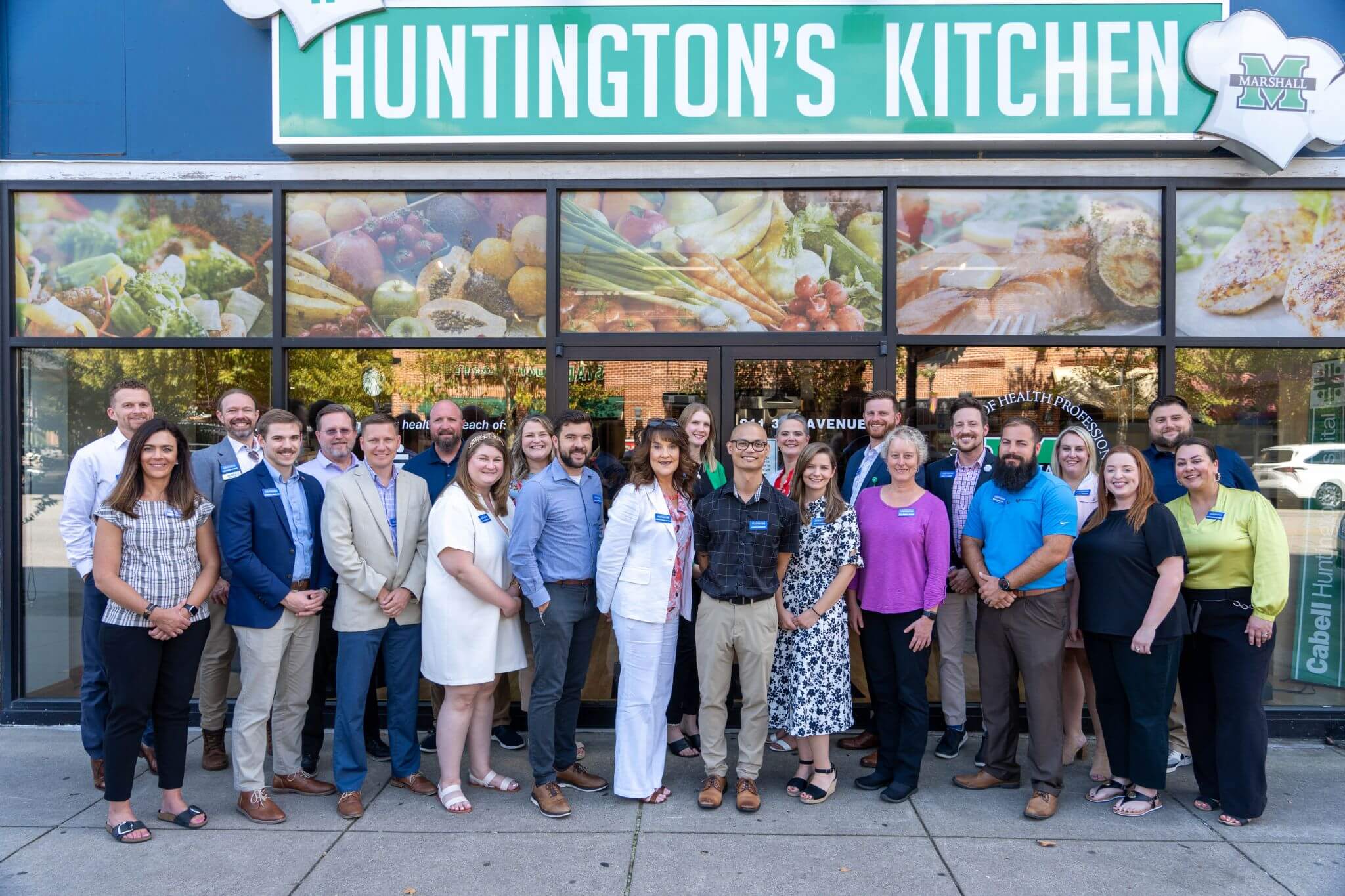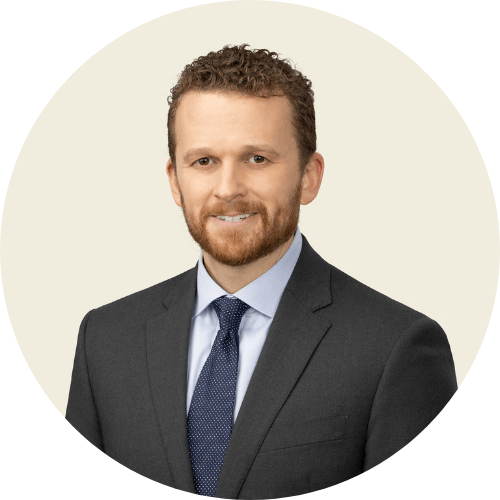 Andrew Smith
Steptoe & Johnson, PLLC
Andrew is an attorney in the Huntington, West Virginia office of Steptoe & Johnson PLLC, where he focuses his practice primarily on medical malpractice and employment defense litigation. Andrew is named among The Best Lawyers in America® and was voted by his peers as a West Virginia Super Lawyers® Rising Star in 2019 - 2022. He is the former president of the Cabell County Bar Association and is a member of the Board of Trustees of Hospice of Huntington. A lifelong Huntington resident, Andrew is a former journalist and graduate of Marshall University's W. Page Pitt School of Journalism.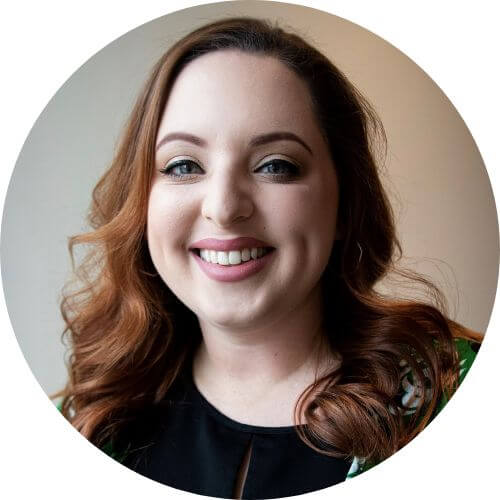 Anna Adkins
Huntington Area Convention & Visitors Bureau
A native of Ceredo-Kenova, Anna now calls Huntington home. She has been with the Huntington Area Convention & Visitors Bureau since 2013. She started as the Visitors Center Supervisor and was promoted to Sales Manager in less than a year. She graduated from Marshall University with a bachelor's degree in Marketing and a master's degree in Public Administration. She is a member of Huntington Young Professionals, Women's Impact Network, and the Community Impact Committee of United Way of the River Cities. She also serves as an Ambassador for the Huntington Regional Chamber of Commerce and as Board Chair for Generation West Virginia. She is passionately invested in improving her community and sharing the positive narrative experienced by so many proud West Virginians.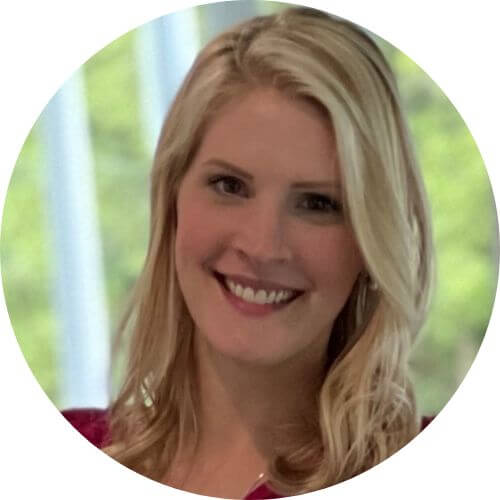 Anna Ford
Huntington Federal Savings Bank
Anna is an Assistant Vice President in the accounting department at Huntington Federal Savings Bank in Huntington, WV. She is a lifelong West Virginia resident, and a 2011 graduate of Marshall University with degrees in Accounting and Finance. She began her career as an auditor in public accounting and became a licensed CPA in 2012. After leaving public accounting, she worked for the City of Huntington, and took her current position with the bank in 2016. Anna is a past President of the Huntington Chapter of the WV Society of CPAs, co-chair of the State Society's Young CPA committee, and board member for the Accounting Education Foundation. She stays actively involved with Marshall University through Beta Alpha Psi, as well as serving on the Advisory Board for the Division of Accountancy and Legal Environment. Working with the WVSCPA and MU to do high school outreach has been one of her focuses in the past few years, as she is always trying to promote her alma mater, Huntington, WV, and the accounting profession.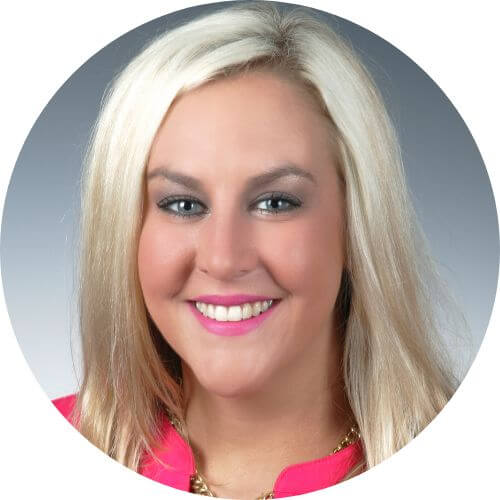 Anna Price
Jenkins Fenstermaker, PLLC
Born and raised in West Virginia, Anna received her bachelor of arts degree in elementary and special education from Marshall University. She then went on to become a Mountaineer alumna, graduating from West Virginia University College of Law in 2010. She began her legal career with Huddleston Bolen LLP and Anspach Meeks Ellenberger LLP, but in July 2016, Anna began putting her knowledge of West Virginia estate planning to work for Jenkins Fenstermaker, PLLC. In 2018, Anna's excellence as a top-rated estate planning lawyer in WV brought her national recognition in Super Lawyers® as a Rising Star in 2018, 2019, 2020, 2021, 2022, and 2023. Anna's motivation is handling the paperwork for grieving families to allow them time to find a new normal. Along with that she has dedicated her career to helping her clients through the complexities of the probate process as well as estate planning and administration. She makes it her mission to help and support every client based on his or her individual needs.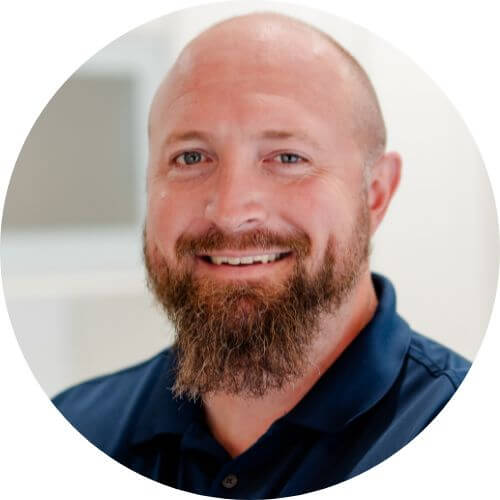 Brad Merritt
Kitchens By Woody's
Born and raised in the Barboursville, WV area, Brad graduated from Cabell Midland High School in 1999 and went on to graduate from Marshall University with a Bachelors in Business Administration Finance. After graduating, he moved to Nashville and worked in sales for Dell Computers for four years and met his wife, Crystal. Wanting to find a way to get back home, he purchased Kitchens By Woody's in January of 2008 along with his parents. In 2017, Brad started a separate business with another partner called Adams & Merritt Investments LLC.  AMI flips homes and owns residential and commercial rental property. In 2022, his family business created Merritt Holding Company and purchased Fairmont Kitchen Center to add under the holding company along with Kitchens By Woody's.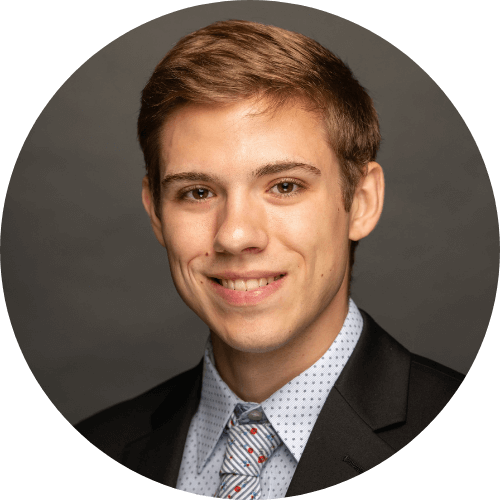 Charles Walker
Cabell County Commission
Charles was born in Huntington and raised in Lincoln County, West Virginia. Graduating from Marshall University with a Political Science degree led to him to accepting a position with U.S. Senator Joe Manchin's Office in Charleston. After almost two years with the Senator's Office, he accepted a new position at the Eastern Panhandle Transit Authority as the Deputy Director in Martinsburg, West Virginia. After a year in the Eastern Panhandle, Charles accepted his current position as the Grants & Special Projects Manager with the Cabell County Commission.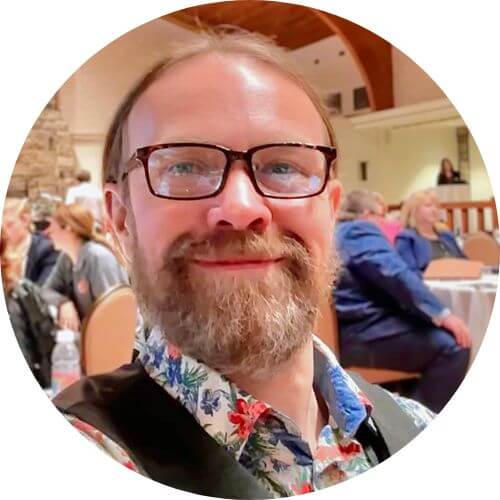 Deacon Stone
Marshall Advanced Manufacturing Center
Deacon is the Director of Innovation & Entrepreneurship at Marshall University's Advanced Manufacturing Center (formerly RCBI), where he leads West Virginia's EDA University Center. He is a forward-thinking collaborative leader who is passionate about expanding the reach and depth of business development and manufacturing related services in the region. Deacon earned an executive education certificate from Harvard University Business School and a certificate in entrepreneurship center management from the International Business Innovation Association. He has worked in nonprofit and community development arena for over ten years. Previously, he was project director for Coalfield Development's West Edge Factory, President for its Rediscover Appalachia Enterprise, and was instrumental in launching Coalfield Development's Rewire Appalachia solar training Enterprise.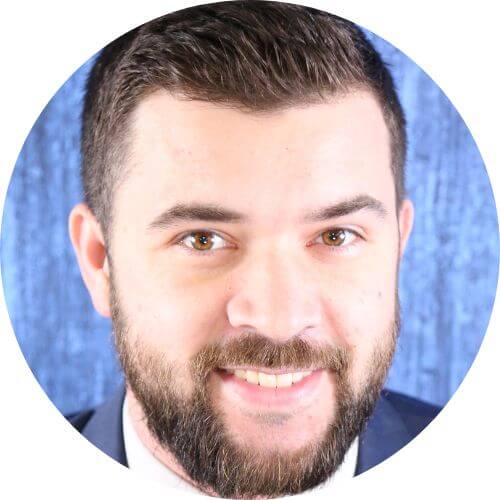 Jacob Curnutte
Alcon
Jacob serves as Principal Engineer, Automation at Alcon. A native of Lavalette, WV, Jacob graduated from West Virginia University of Technology with a B.S. in Mechanical Engineering in 2011. He started his career at Special Metals Corp as a project engineer where he designed and managed capital projects and co-lead on a $28 million expansion. Jacob joined the engineering team at Alcon in 2016, where he spent qualifying, upgrading, and maintaining optical metrology equipment. He was an integral part of the QIE team from 2018 to 2021 and is considered the site Subject Matter Expert (SME) for Post Production Risk Reviews (PPRRs).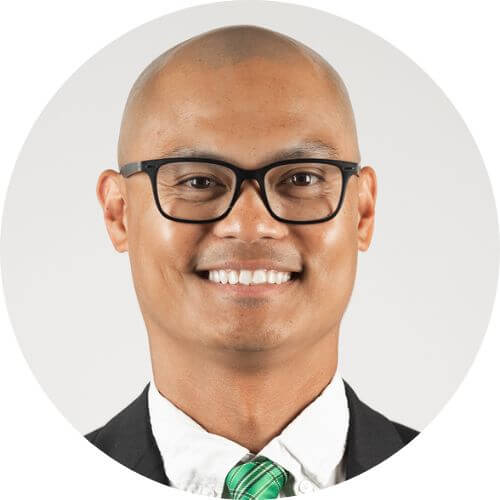 Jake Aganus
Marshall University
Born in the Philippines and raised in Alameda, CA, Jake serves as the Assistant Director for Academics in the Marshall University Buck Harless Student-Athlete Program. He received his Bachelor of Science in Kinesiology with an emphasis in Athletic Training from San Jose State University in 2010 and received his Master of Science in Exercise Science and Health Promotion from California University of Pennsylvania in 2012. Jake has served in several capacities since his arrival at Marshall in 2019, including prior responsibilities as athletic trainer for baseball and as director of operations for Marshall's volleyball program. Prior to coming to Marshall, Jake served as the head athletic trainer of club sports at Grand Canyon University where he supervised and managed the health care of all 3,000 club sports student-athletes. He also served a vital role in helping the GCU men's lacrosse team earn the 2017 MCLA D1 National Championship in 2017. Prior to GCU, Jake served as the head athletic trainer for the University of San Francisco in 2015, the assistant athletic trainer for Cal State East Bay's men's and women's soccer teams and baseball team, and an athletic trainer for a physical therapy clinic in Palo Alto, CA. Jake is an active member of The National Association of Collegiate Directors of Athletics.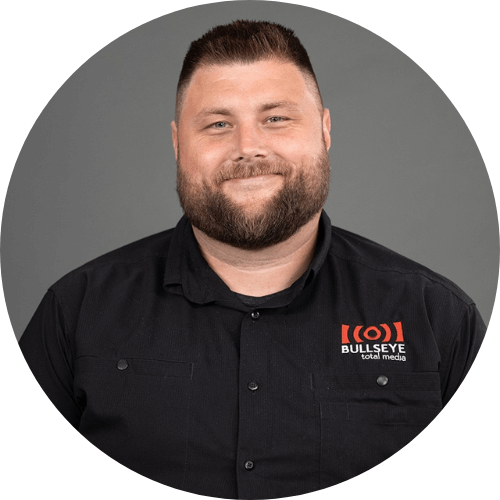 Jimmy Lemon
Bullseye Total Media
Jimmy serves as the Chief Operations Officer at Bullseye Total Media, a full-service advertising agency in Huntington, WV.  Currently, at Bullseye, he focuses on optimizing organizational processes and systems while specializing in Website Design and Development and Social Media management. Jimmy and the Bullseye team work to take the pain out of advertising for their clients through their expertise in storytelling and problem-solving. Prior to joining Bullseye, Jimmy served as a pastor at C3 Church in South Point, Ohio. Jimmy holds Bachelor's Degrees in Specialized Studies in Graphic Design and Communication from Ohio University and Pastoral Studies from Cedarville University.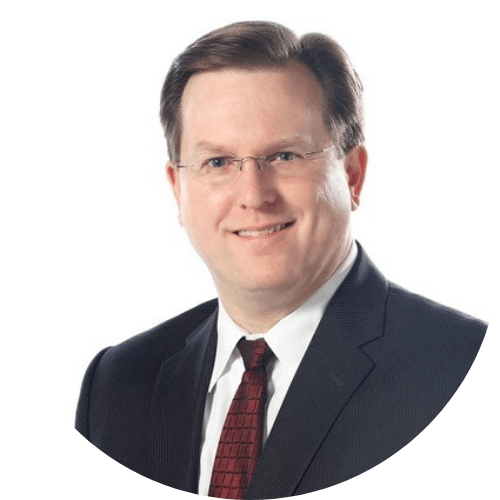 John Null
Network Innovation Solutions
John has over 30 years of experience working in technology and telecom. He studied Marketing at Marshall University and put the knowledge to work for some of the largest technology companies in the country. John has a working knowledge of complex computer networking and cybersecurity methodologies. He is currently working in Business Development at Network Innovation Solutions; he delivers outstanding customer service because his uniqueness comes as he was once a tech buyer and has the perspective of sitting on the other side of the desk.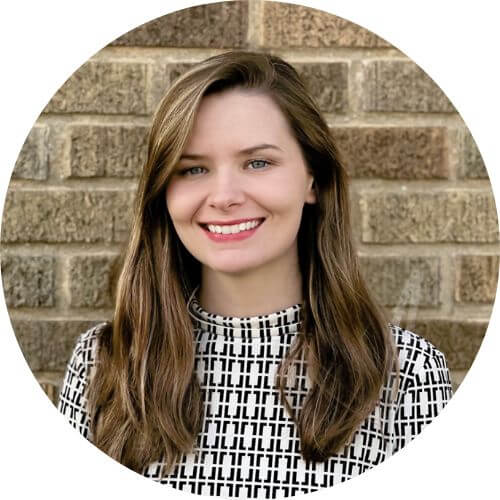 Katie Keefer
City of Huntington
Born and raised in Huntington, WV, Katie graduated from Spring Valley High School in 2014 and received her Master's in Psychology from Marshall University in 2020. During her graduate studies, Katie focused on data and research, receiving a Graduate Certificate in Behavioral Statistics along the way. The focus of her research throughout her graduate studies was Health Psychology. Katie worked as a Graduate Assistant within MU's Department of Intercultural Affairs where she assisted minority students through their journey at the university and ensured the campus was a welcoming place for all. After graduating, she began serving as an AmeriCorps Member within Huntington's Department of Development & Planning. In 2021, Katie took the position of HOME Program Manager with the City of Huntington, where she now works to address issues related to affordable housing in Cabell and Wayne Counties.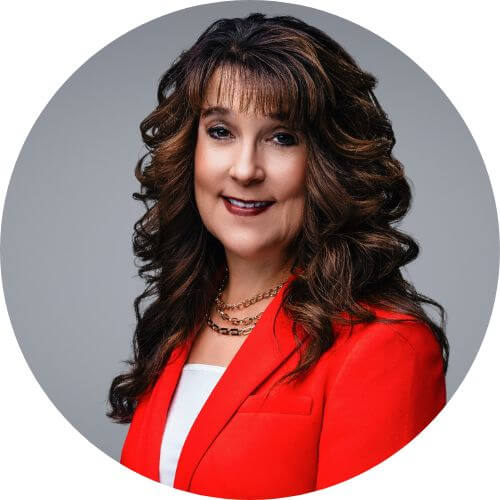 Leslie Comer-Porter
Developmental Therapy Center
For over 25 years, Leslie has been the Executive Director of Developmental Therapy Center Inc. (DTC), where she leads a team of skilled therapists that provide occupational, physical, and speech and language therapy to individuals with disabilities residing in the Tri-State community.  She has dedicated most of her life to helping those with disabilities reach their fullest potential, initially by providing speech and language therapy services to pediatrics with a multitude of medical diagnoses and now by leading a team of highly trained therapists.  As Executive Director of Developmental Therapy Center, Leslie has transformed what was once a small clinic working only within the educational setting, to a multidisciplinary center providing early intervention, educational, and medical therapy services. From just a few therapists to an ever-growing team, Leslie has cultivated a state-of-the-art therapy center through her organizational management, strategic fundraising skills, and determination to see DTC's mission fulfilled.  The success of DTC would not have been possible without strong community support and a dedicated governing board of directors. Leslie received her Bachelor and Master of Arts in Communication Disorders from Marshall University. She is a licensed and certified speech-language pathologist in the state of West Virginia and holds a Certificate of Clinical Competence from the American Speech-Language-Hearing Association.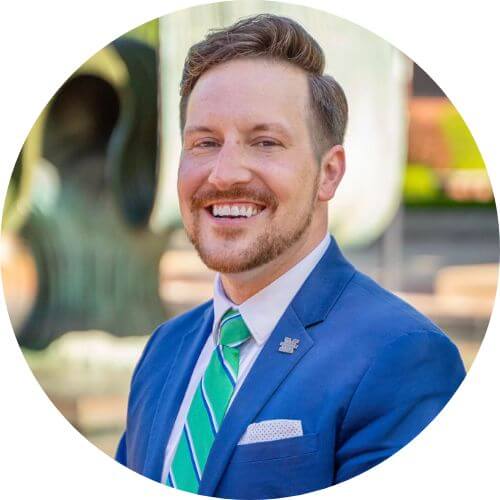 Matt James
Marshall University
A native of Bluefield, WV, Matt earned his bachelor's degree in biology in 2009 and his master's degree in school counseling in 2011 from Marshall University. During his time as a student, Matt was elected "Mr. Marshall 2007", student body president in 2008, and student representative on the Marshall University Board of Governors in 2009. He served as a Student Success Specialist and Academic Advisor until 2015. He then served as the Assistant Dean of Intercultural and Student Affairs for nearly 8 years. In 2020, Matt was awarded the prestigious Delta Beta Xi Award from his fraternity (Alpha Sigma Phi) for distinguished service and the following year he was inducted into his chapter's inaugural hall of fame class, "The 75 Society." In 2022, Matt was honored by The State Journal as one of West Virginia's "40 Under 40" and soon after, he joined The Marshall University Foundation as the new Executive Director of Alumni Relations. In this role, Matt serves as an ambassador to nearly 120,000 Herd alumni around the world. He also continues to serve as adjunct faculty for the Honors College and co-advisor to the Student Government Association.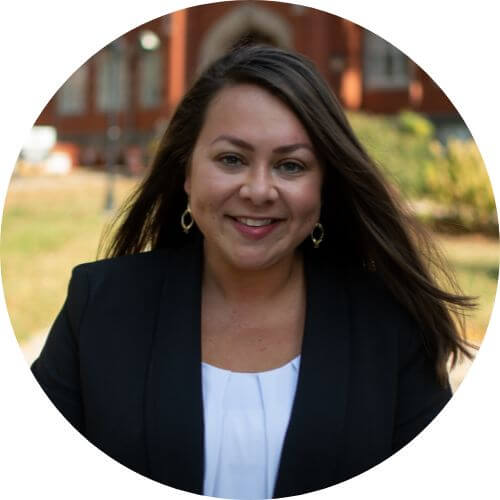 Megan Archer
Mountain Health Network
Megan is a communications professional with 15 years of experience in higher education and healthcare marketing with a special focus on public relations, social media management and media relations. Archer currently serves as the Digital Marketing and Media Manager at Mountain Health Network. Prior to this role, she worked as the Social Media Coordinator for the West Virginia Department of Education and as the Assistant Director of Communications at Marshall University. Archer earned her master's of corporate media in 2012 from Marietta College in Ohio, and earned her bachelor's degree in public relations in 2010 from Marshall University. She earned the inaugural Staff Diversity Award from Marshall University in 2018 and has received numerous PRSA Crystal Awards and Tribus Awards for public relations work throughout her career. She is currently a member of the Huntington Young Professionals and serves on the leadership team for The Junior League of Huntington.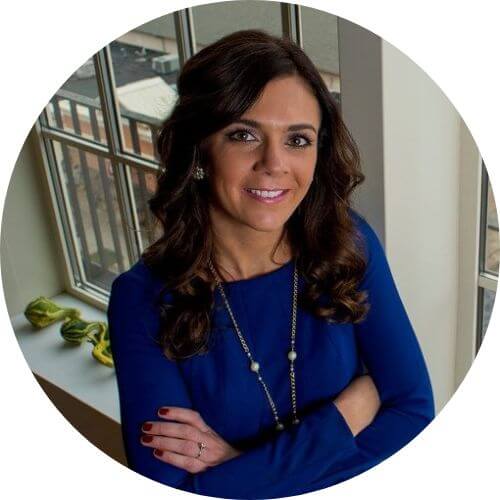 Mendy Aluise
Suttle & Stalnaker, CPA
Mendy is a partner with Somerville & Company, P.L.L.C., which is soon to become a part of Suttle & Stalnaker CPA's, a full-service accounting firm with several locations throughout the state of West Virginia.  She is a Huntington, WV native and graduate of Marshall University's Lewis College of Business with a major in accounting and a minor in economics.  At the firm, she provides accounting, tax, and consulting services to clients in a wide variety of industries. Aluise has been actively involved in several community and professional organizations throughout her career.  She currently serves as a board member and treasurer of Hospice of Huntington, Inc. and a board member of the Marshall Artists Series.  She also currently serves as a board member and secretary of the WV Society of CPA's and is a member of the American Institute of Certified Public Accountants, the Greater Huntington Estate Planning Council, Women's Impact Network, and the Huntington Young Professionals Committee.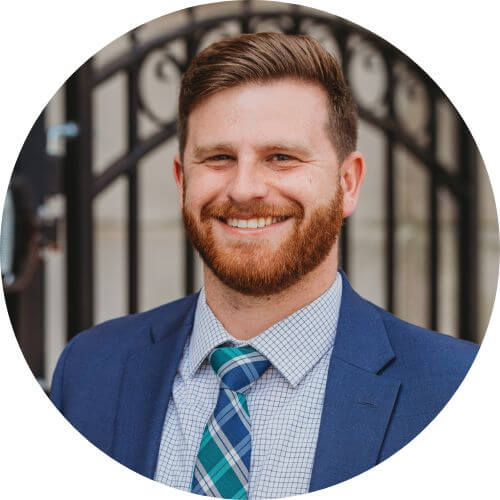 Rory Chapman
FaithHealth Appalachia
Rory serves as the executive director of FaithHealth Appalachia, a faith-based, non-profit initiative of the Mountain Health Network connecting patients with social needs to faith communities, social services, and healthcare facilities dedicated to addressing those needs. With an emphasis upon the social determinants of health that dictate a person's overall health and wellness, FaithHealth Appalachia's model seeks to connect and facilitate the robust communities of Appalachia with those they are best equipped to help. Rory is a lifelong resident of Huntington, WV and pastor at Redemption Church in Huntington. In addition, he serves on the boards of Covenant School, Ebenezer Medical Outreach, and the Highlawn Alliance.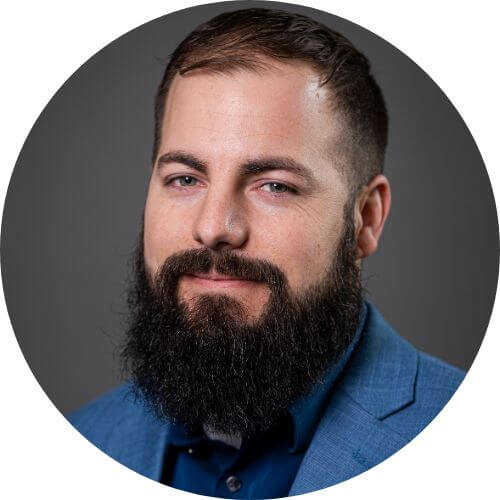 Ryan Mayo
Neighborgall Construction
Ryan serves as Vice President of Neighborgall Construction. He previously worked with the U.S. Army Corps of Engineers as the Chief of Project Management and Rubberlite Inc. in various engineering roles, delivering exceptional results for a wide range of project types. Ryan holds a Master of Engineering from North Carolina State University and a Bachelor of Science in Engineering from Marshall University. With his Professional Engineer license and Project Management Professional certification, Ryan has consistently demonstrated his commitment to excellence. Previously from Culpeper, VA, he has lived and worked in the Huntington area for the last 15 years. His family operates a horse farm in northern Cabell County.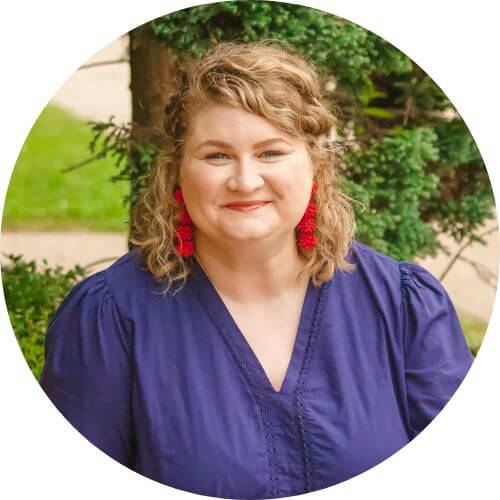 Sarah-Frances Lyon
Edit with SF
Sarah-Frances is the owner of Edit with SF, a home editing and organizing business based in Huntington, WV. She graduated with a bachelor's degree in Criminal Justice from Marshall University in 2013 and a master's degree in Higher Education Administration from Louisiana State University in 2015. She is the founding partner of the Marshall University Thrift Store and served at Marshall as the Assistant Director of Academic Initiatives. Before coming back to Marshall, Sarah-Frances worked at George Washington University as the Office Coordinator and Assignments Coordinator for Housing Operations. She then went on to be the Coordinator for Residence Education at University of Arkansas.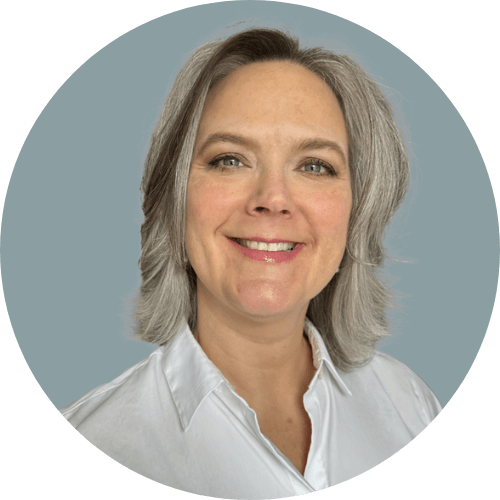 Shelli Fox
Humana
Shelli is a proud alumnus of Marshall University. She began her nursing career at St. Mary's Hospital developing her passion for care and comfort of people in all stages of life and illness. This lead her to Gentiva Home Health aka Centerwell Home Health where she worked for 15 years. She then shifted from caring for the sick to assisting primary care providers to prevent and manage conditions to keep people healthy. At Humana she is a Well-being Champion, mentor and preceptor for new employees, population health management platform SME and participant in multiple sub-committees.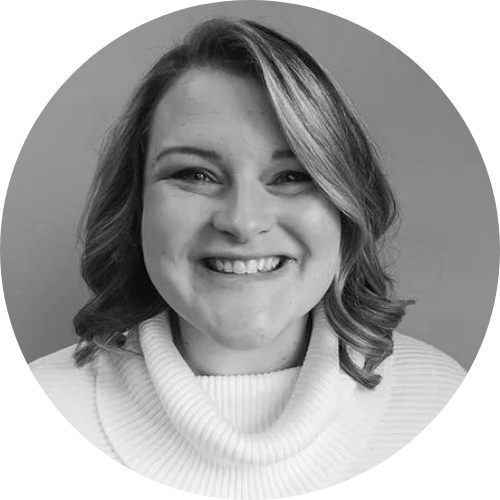 Stephanie Hurley Collier
Big Brothers Big Sisters of the Tri-State
Stephanie serves as the Executive Director of Big Brothers Big Sisters of the Tri-State, a role held since 2021. This non-profit agency provides mentoring services and support for families in the region. Prior to this role, Stephanie spent 13 years with Marshall University supporting housing operations, student affairs, and international student programs. Her educational background is in Counseling, Psychology, and Leadership. Stephanie was born and raised in Portsmouth, Ohio and has resided in Huntington, WV for 20 years. She is committed to the Tri-State and serving with an open heart and an open mind.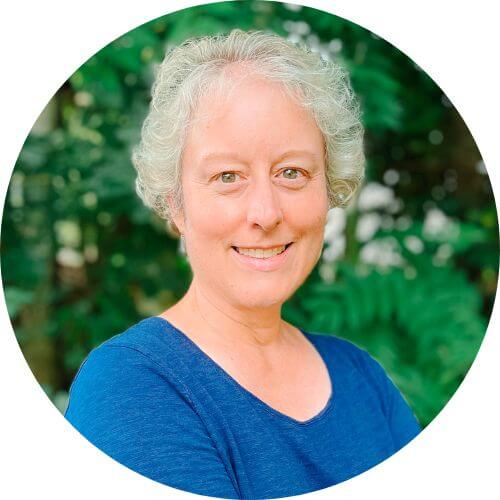 Suzanne House
Service Pump & Supply
Suzanne serves as the HR Manager at Service Pump & Supply. She first came to West Virginia as a Marshall student and returned more than 15 years later after teaching at Ohio State and the University of Kansas. Upon her return, she made her way to Service Pump and the field of Human Resources. In addition to degrees from Marshall and the Pennsylvania State University, Suzanne has a perspective on American communities enriched by years of fostering connections among diverse cultures. As part of making her home in Huntington, she's been active in local organizations including the Wild Ramp and CONTACT of Huntington.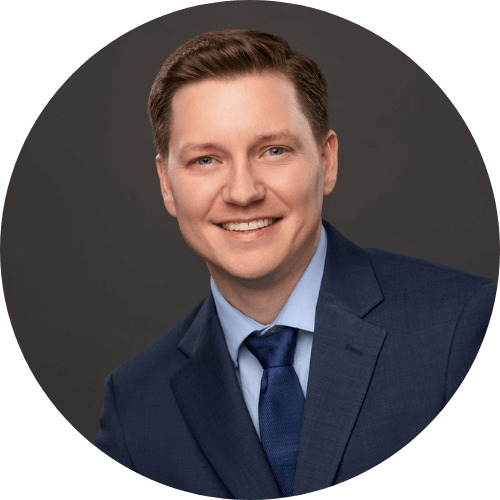 Zachary Robinson
United Bank
Zachary was born and raised in Southern West Virginia. After graduating from Man High School in 2008, he continued his education as a first-generation college student at Marshall University, where he obtained a bachelor's degree in business administration. After completing his studies at Marshall, Zachary started his professional journey at United Bank as a Sales Associate in Huntington. In 2021, he achieved a significant milestone by successfully completing the United Bank/WVU banking program, which led to his current position of Commercial Lender of Business Banking for the Cabell/Wayne market. This position allows him to work firsthand with small businesses and help them grow in the Huntington area.
Leadership Huntington FAQ
Tourism
Marshall University
Local Government/Justice System
Media & Arts
Manufacturing
Healthcare
State Government
Workforce Development