Greater Huntington Candy Cane Trail
Get Hooked on the Candy Cane Trail!
You Could Win $1,000!
With the Greater Huntington Candy Cane Trail, it has never been sweeter to support local for the holidays! Download the free mobile pass to access exclusive offers at your favorite participating businesses. Earn points by checking in and redeeming coupons as you sleigh your way through the trail to win prizes through January 1!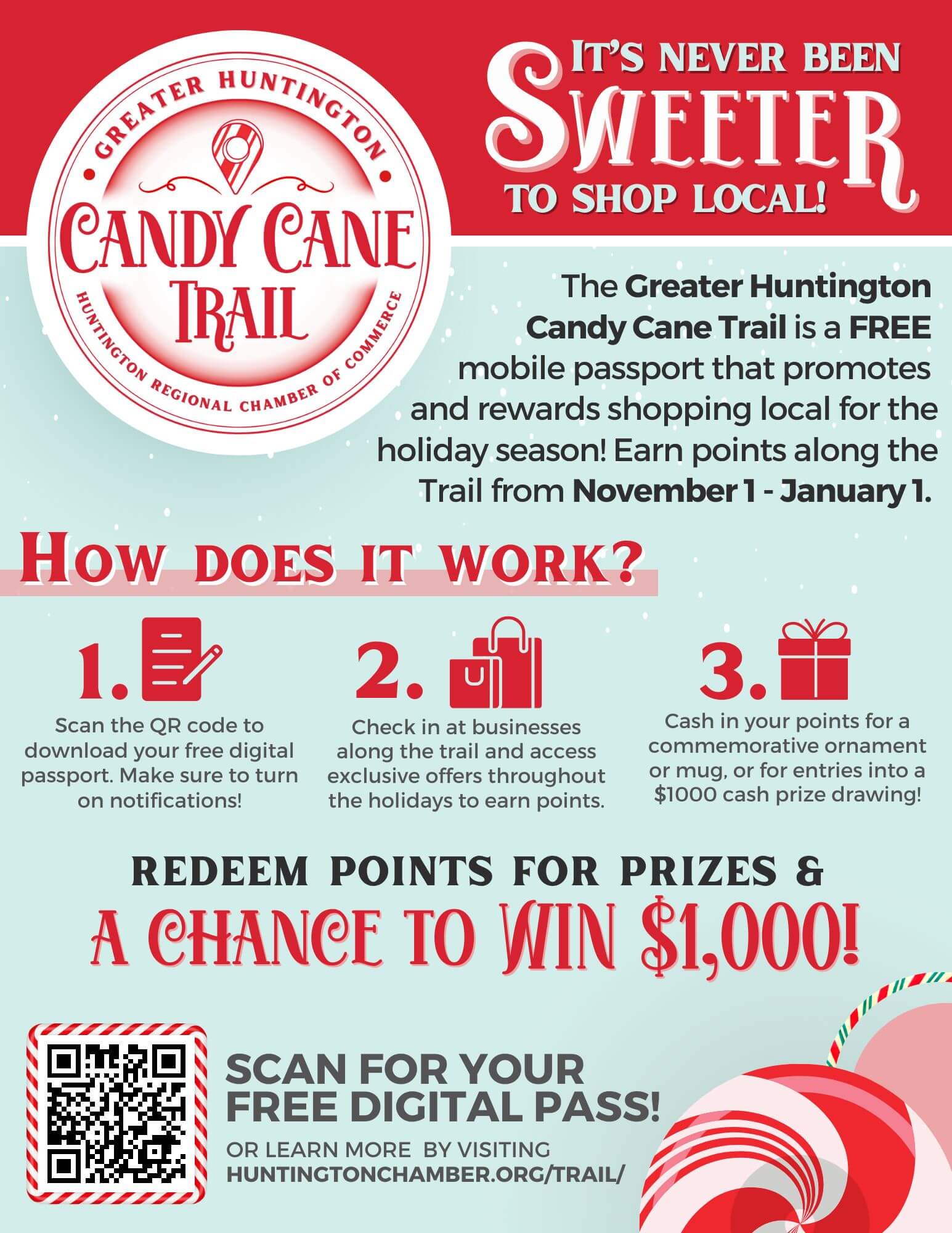 Throughout the Trail, Earn:
100 points when you attend a participating event
200 points when you check-in to a participating business
300 points when you redeem coupons at participating businesses
You can check-in to participating businesses once every 24 hours during the trail. The more points, the merrier!
Redeem Your Points For:
A commemorative Greater Huntington Candy Cane Trail ornament (1,000 points)
A commemorative Greater Huntington Candy Cane Trail ceramic mug (2,000 points)
Entry into a drawing for $1,000 grand prize cash (every 200 points per entry)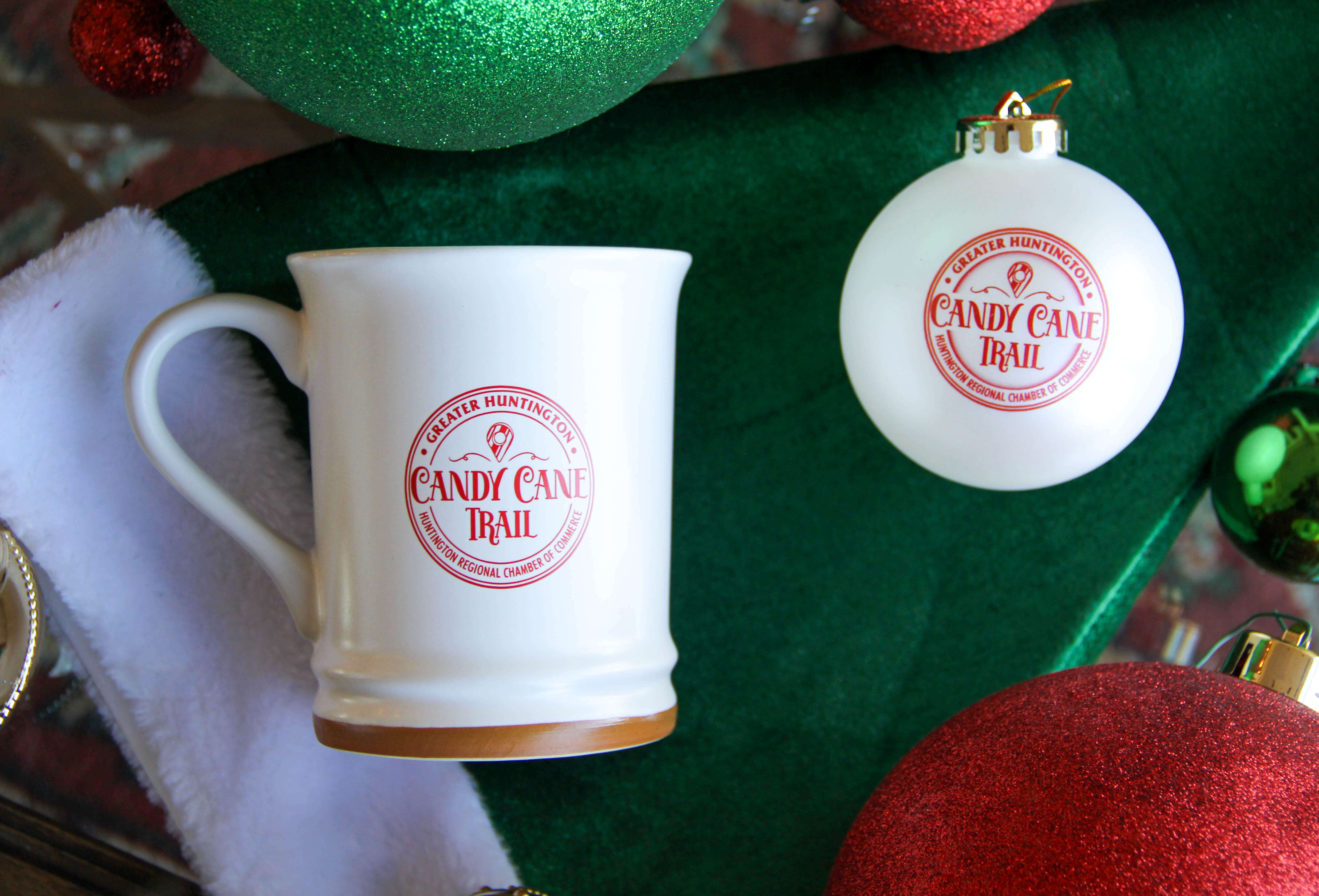 The $1,000 Grand Prize winner will be selected and announced on Wednesday, January 3, 2024. Redeem your points and pick up your commemorative ornament and/or ceramic mug at the Huntington Regional Chamber of Commerce, located in River Tower, 1108 3rd Avenue, Suite 300, until January 31.
Interested in Being a CCT Merchant?
Businesses in Cabell and Wayne counties with physical storefronts can become a Candy Cane Trail merchant for free and are not required to be a member of the Chamber. Interested businesses can fill out this form to become a merchant: tinyurl.com/23CCTMerchant. For more information about the 2023 Greater Huntington Candy Cane Trail, please contact Erin Ferry at erin@huntingtonchamber.org or call (304) 525-5131 ext. 300.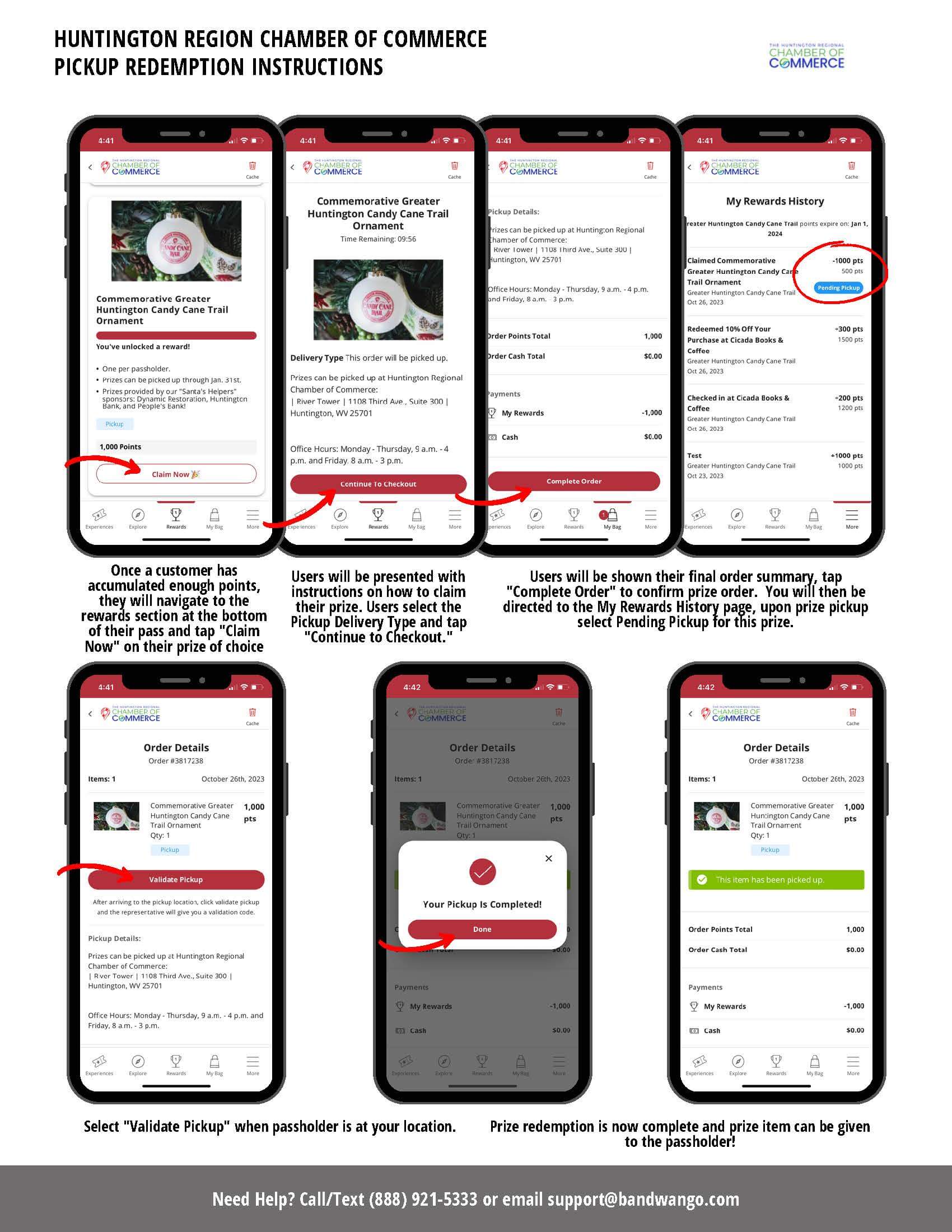 Thank you to the 2023 Candy Cane Trail Sponsors!