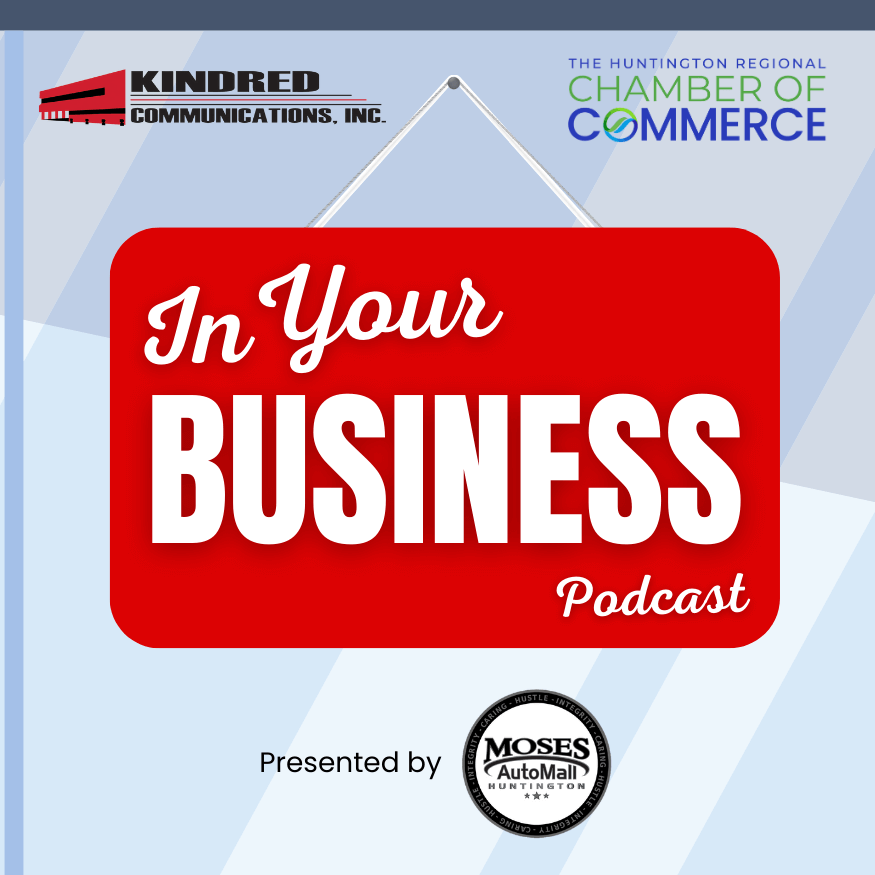 In Your Business is a weekly conversational podcast that delves into the vibrant world of Huntington-area business. Join us as we sit down with passionate entrepreneurs, uncovering their inspiring journeys, innovative strategies, and the challenges they've conquered to make their mark. From marketing mastery to work-life balance, we explore the real stories behind small businesses, offering invaluable insights and advice for both budding and seasoned entrepreneurs. Tune in for a dose of entrepreneurial inspiration and practical wisdom, right from the heart of successful ventures. This podcast is proudly produced in partnership with Kindred Communications and the Huntington Regional Chamber and presented by Moses AutoMall of Huntington.
Join us in this episode as we delve into the fascinating world of franchises with a seasoned entrepreneur and owner of multiple Little Caesars franchises and one Dog Haus location, Vicki Dun-Marshall. Discover what it takes to turn a beloved brand into a successful business venture, as we uncover the mechanics behind franchising, its advantages, challenges, and the realities of being at the helm of well-known fast-food outlets. From the misconceptions to the financial considerations, from the franchisee-franchisor relationship to future growth prospects, this conversation offers valuable insights for aspiring franchise owners and anyone intrigued by the intricacies of running a franchise within the dynamic food industry. Whether you're a business enthusiast or just curious about the behind-the-scenes of familiar eateries, this episode provides a rich exploration into the world of Little Caesars franchises.
In this episode, uncover the captivating narrative behind Booktenders and how to start a business. Join us as we embark on a journey with creative minds, Ashley Skeen and Mandee Cunningham, who turned their love for books into a successful small business. From the initial spark of the Booktenders concept to the strategic steps that led to its vibrant presence, we explore the chapters of their entrepreneurial expedition. Tune in to hear about the challenges they conquered, the strategies they penned for branding and growth, and the invaluable lessons they've gathered along the way. Whether you're an aspiring entrepreneur seeking guidance or a fellow book lover drawn to tales of success, this episode offers a compelling blend of storytelling and business wisdom courtesy of Booktenders.
Join us as we discuss Artificial Intelligence's role in Huntington-area businesses. Our guest, Ariana Shives, unveils practical strategies, real-world uses and tips for seamless integration. From boosting productivity to personalized customer experiences, discover how AI can help your business. Don't miss this insightful dive into the future of AI for local businesses!