Huntington Regional Chamber of Commerce to Host Dual Kickoff Events for 2023 Greater Huntington Candy Cane Trail on November 9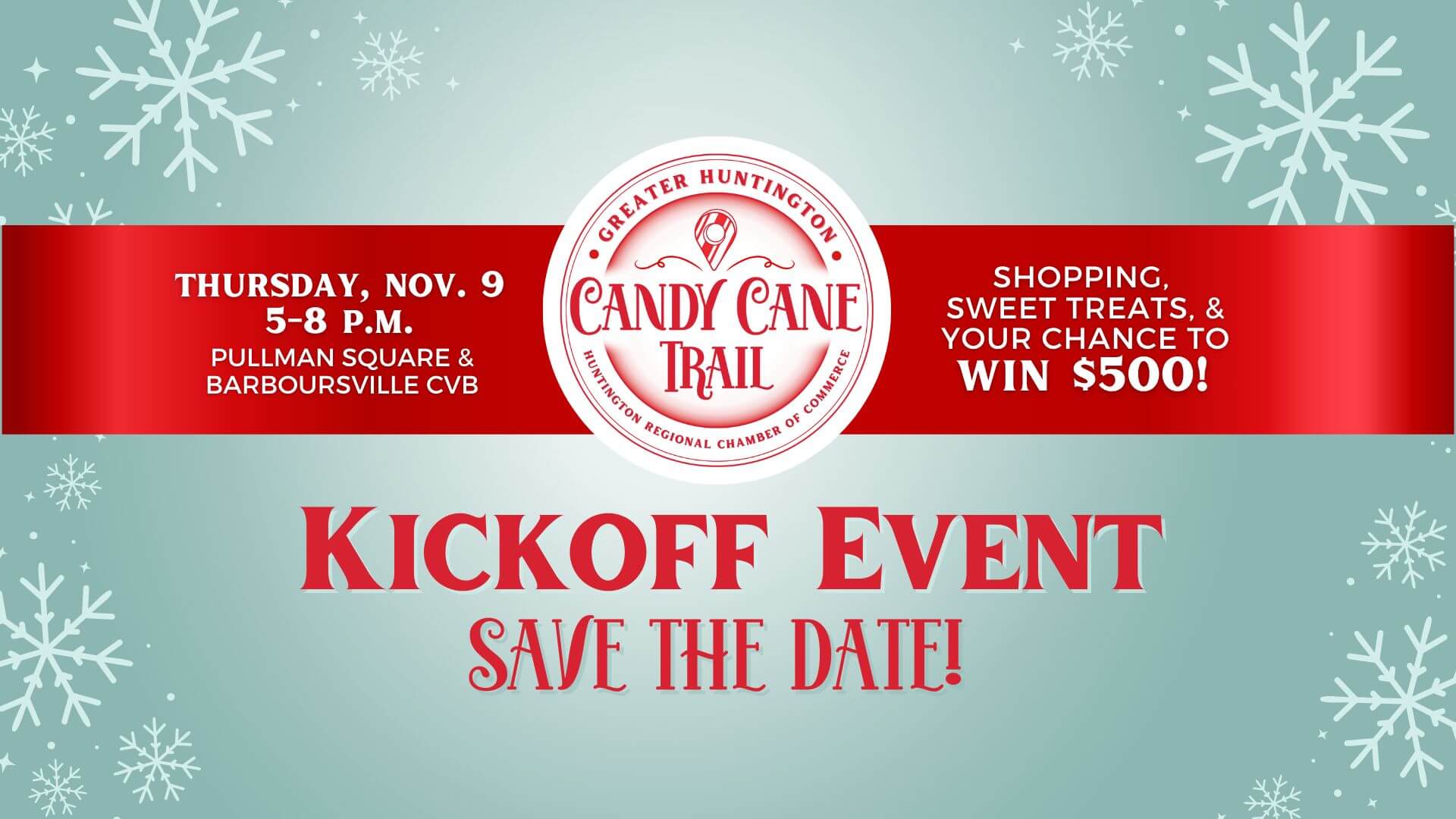 Huntington, W.Va. – New to this year's Greater Huntington Candy Cane Trail, the Huntington Regional Chamber of Commerce will host dual kickoff events on Thursday, November 9, from 5 - 8 p.m. at two locations, Pullman Square and the Village of Barboursville Convention & Visitors Bureau. The kickoff events will feature shopping, sweet treats, and a chance for attendees to win $500!
The kickoff events will be an evening for attendees to show support for local businesses as they unite for a festive small business shopping crawl, discovering unique gifts and spreading holiday cheer throughout their community. Chamber staff and volunteers will be at both locations to help participants sign up for the passport. Participants who earn 500 points during the kickoff event period will be entered to win a $500 cash prize, which will be announced on Friday, November 10.
Launched in 2022, the Greater Huntington Candy Cane Trail is a free mobile passport that promotes and incentivizes supporting local for the holiday season. Beginning on November 1, residents of and visitors to the Huntington area can sign up for the passport, which will run until January 1. Throughout the Trail, participants can earn points by checking in at participating businesses, redeeming exclusive offers, and attending events. Points can then be redeemed for prizes, which include a commemorative ornament, commemorative ceramic mug, and entries into a drawing for a $1,000 cash grand prize.
The $1,000 Grand Prize winner will be announced on Wednesday, January 3, 2024.
Businesses in Cabell and Wayne counties with physical storefronts can become a Candy Cane Trail merchant for free, and are not required to be a member of the Chamber. Interested businesses can fill out this merchant form. For more information about being a part of the 2023 Candy Cane Trail, please contact Erin Ferry at erin@huntingtonchamber.org or call (304) 525-5131 ext. 300.