Huntington Regional Chamber Announces Inaugural Leadership Huntington Class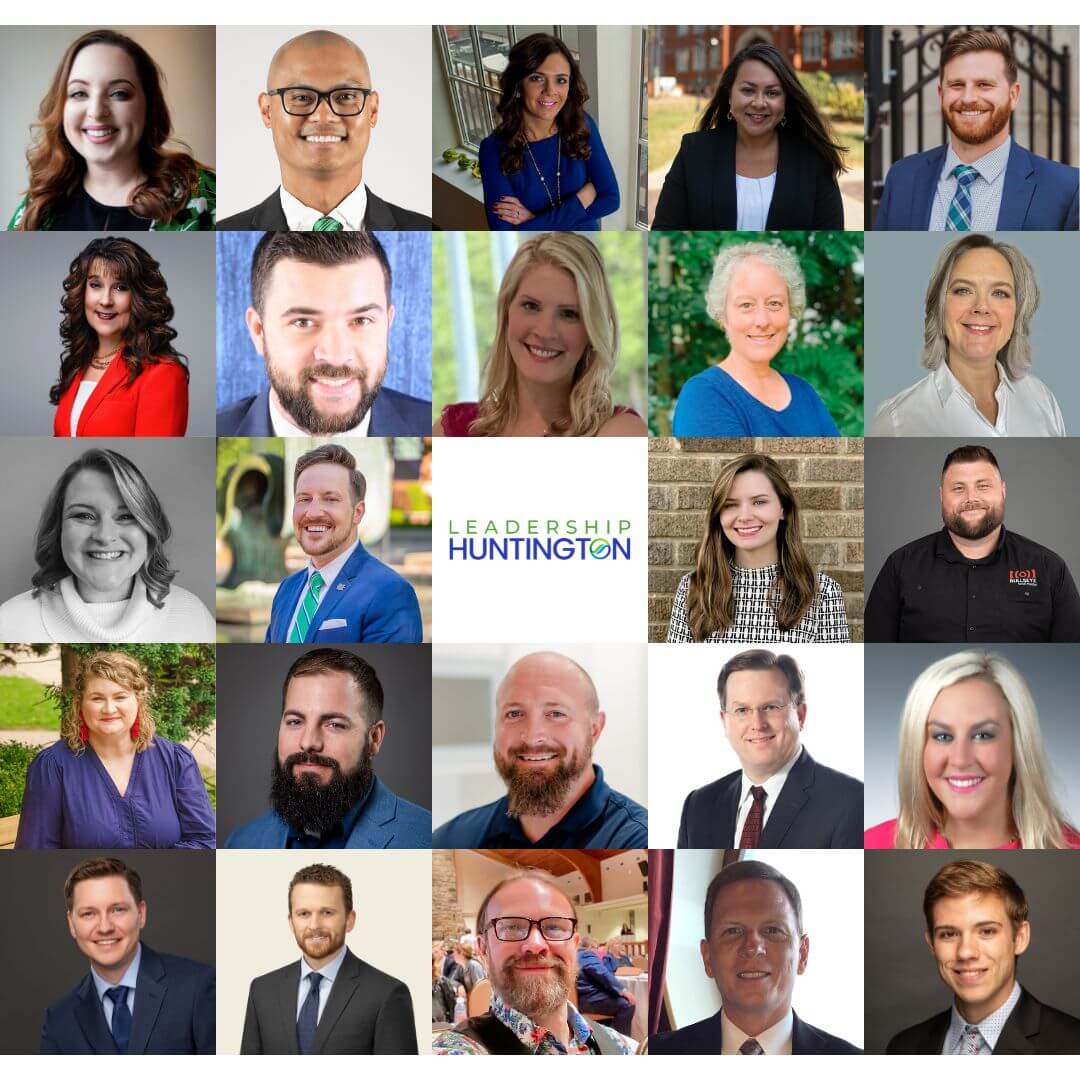 Huntington, W.Va. –  The Huntington Regional Chamber of Commerce is excited to announce their inaugural Leadership Huntington class. Launched in May, Leadership Huntington is designed to connect, develop, empower, and mobilize current and emerging leaders who are committed to making a difference in Cabell and Wayne counties.
The program aims to bring together leaders from diverse industries and backgrounds to foster collaboration, promote community involvement, and develop a network of informed and engaged leaders. The curriculum is designed to provide participants with a comprehensive understanding of the region's economic, social, and political landscape, while equipping them with the tools and knowledge needed to tackle complex business challenges.
The following 24 individuals have been named to the first Leadership Huntington class:
Anna Adkins, Huntington Area Convention & Visitors Bureau
Jake Aganus, Marshall University Athletics
Mendy Aluise, Suttle & Stalnaker, CPA
Megan Archer, Mountain Health Network
Rory Chapman, FaithHealth Appalachia
Leslie Comer-Porter, Developmental Therapy Center
Jacob Curnutte, Alcon
Anna Ford, Huntington Federal Savings Bank
Suzanne House, Service Pump & Supply
Shelli Fox, Humana
Stephanie Hurley Collier, Big Brothers Big Sisters of the Tri-State
Matt James, The Marshall University Foundation, Inc.
Katie Kiefer, City of Huntington
Jimmy Lemon, Bullseye Total Media
Sarah-Frances Lyon, Edit with SF
Ryan Mayo, Neighborgall Construction
Brad Merritt, Kitchens By Woody's
John Null, Network Innovation Solutions
Anna Price, Jenkins Fenstermaker, PLLC
Zachary Robinson, United Bank
Andrew Smith, Steptoe & Johnson, PLLC
Deacon Stone, Marshall Advanced Manufacturing Center
Charles Walker, Cabell County Commission
The first class of Leadership Huntington will attend monthly sessions running from September 2023 to May 2024, with a graduation ceremony in June 2024. Each session will be organized around a theme and will be explored through speakers, discussions, field trips, and exclusive experiential activities. Sessions will include an orientation, health care, local government, Marshall University, manufacturing, media and arts, state government, tourism, and workforce development.