Huntington Regional Chamber of Commerce Unveils New Logos and Branding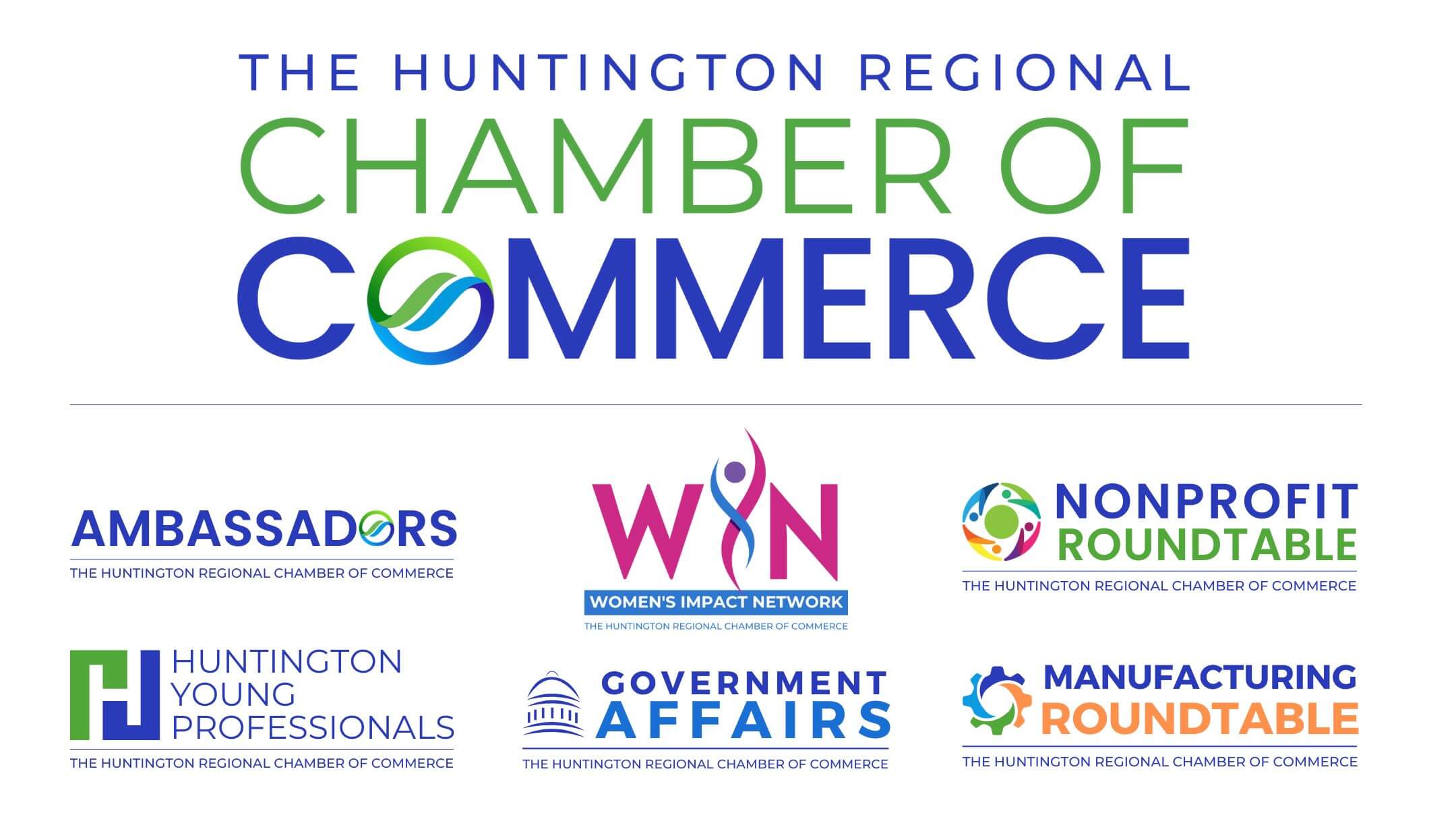 Huntington, W.Va. – The Huntington Regional Chamber of Commerce is proud to announce the unveiling of its newlogo, committee logos, and branding, marking an exciting chapter in the organization's 132nd year. With recent growth in the region, the new visual identity represents the Chamber's commitment to embracing change, fostering connections, and propelling the businesses of Cabell and Wayne Counties towards a prosperous future.
"It's an exciting time for the Chamber and the area," shared Barry Burgess, Huntington Regional Chamber of Commerce Board of Directors Chair and Managing Partner at Somerville and Company, PLLC. "The new logo and branding symbolize the Chamber's refined mission of promoting the Cabell and Wayne County business community."
In 2022, the Huntington Regional Chamber of Commerce launched a collaborative, stakeholder-driven planning process to develop a five-year 2023-2027 strategic plan. As part of the planning process, the Chamber refined its mission: "As the region's leading business advocate and partner in economic development, the Huntington Regional Chamber of Commerce promotes a thriving business community in Cabell and Wayne counties by connecting people, places, and resources."
Designed by the Chamber staff, the circular visual mark represents the Chamber's mission of connection and service area of Cabell and Wayne counties. For cohesiveness, the Chamber's committees; Ambassadors, Women's Impact Network (formerly Women 2 Women), Huntington Young Professionals (formerly Generation Huntington), Government Affairs, Nonprofit Roundtable, and Manufacturing Roundtable also received updated branding.
Included in the rebrand is the Chamber's new website, which is currently under construction and will be launched in the near future. The redesigned site will offer a modern user-friendly interface to visitors for easier access to information and resources.
"There have been a lot of exciting changes, and our rebranding officially communicates that we are entering a newchapter at the Chamber," shared Tricia Ball, Huntington Regional Chamber of Commerce President & CEO. "With our refined mission and defined strategic priorities, we are committed to connecting community, cultivating growth, and catalyzing development and innovation in both Cabell and Wayne counties."
Through this rebranding initiative, the Huntington Regional Chamber of Commerce aims to enhance its engagement with existing members while attracting new businesses and entrepreneurs to join its network of over 650 members. The Chamber remains committed to providing its members with invaluable resources, networking opportunities, advocacy, and a platform for business growth.